After careful consideration I have decided to transfer all hardware review activities to a new domain. I purchased Hardwareasylum.com in 2012 and have been working hard to build a new and improved Ninjalane on that domain. If you are reading this you have reached one of the archived articles, news, projects and/or reviews that were left behind during the site migration.
Please update your bookmarks and be sure to visit the new and improved Ninjalane at Hardwareasylum.com
NVidia GeForce GTX550 Ti Video Card Review
Author:

Will West
Published:
Tuesday, March 15, 2011
Introduction
Product refreshes tend to happen in stages, typically this is done to help keep the new products fresh but also allows the engineers time to refine their designs and target potential customers. The famed nVidia 500 series is getting a new mid-range GPU added to the lineup called the GTX 550 Ti. Ti standing for Titanium and further promoting the old naming scheme brought back with the GTX 560 Ti.

As we mentioned before the GTX 550 Ti is designed for the mid and mainstream markets and is currently positioned between the GTS 450 and GTX 560 Ti where the GTX 460 currently resides. In this review we will be looking at the new GTX 550 Ti and hopefully determine if it is an accurate replacement for the 400 series counterpart and if it is worthy to hold the GTX prefix.

The GTX550 Ti is fully equipped to take on the older Radeon HD5770 so let's sit back and watch the battle unfold.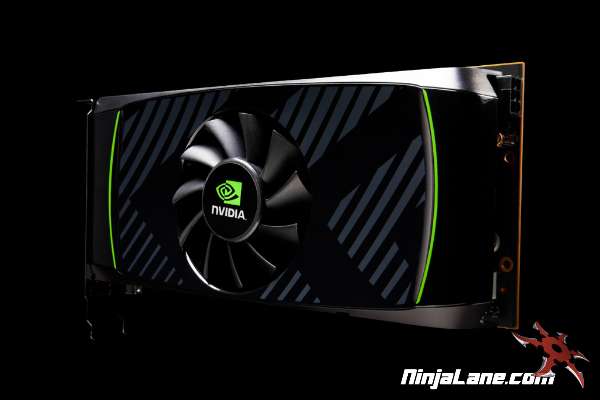 Specifications
Fabrication Process: 40nm
Core Clock: 900MHz
Shader Clock: 1800MHz
Stream Processors: 192 units
ROP Units: 24
Texture Filtering Units: 32
Memory Interface: 192-bit
Memory Amount/Type: 1GB/GDDR5 Memory
Memory Clock: 1026MHz (4104MHz effective)
Memory Bandwidth: 98.5 GB/s
DirectX Compliance: 11
Connection: 16x PCI Express 2.0
Form Factor: Dual Slot
Multi-GPU Support: SLI