reviews
NVidia GeForce GTX550 Ti Video Card Review
Author: Will West

Published: Tuesday, March 15, 2011
Overclocking
When money is a big deciding factor you should also consider if the card can be overclocked. Much like with previous nVidia cards in this segment they tend to respond well to GPU overclocks above the already high 900MHz core clock.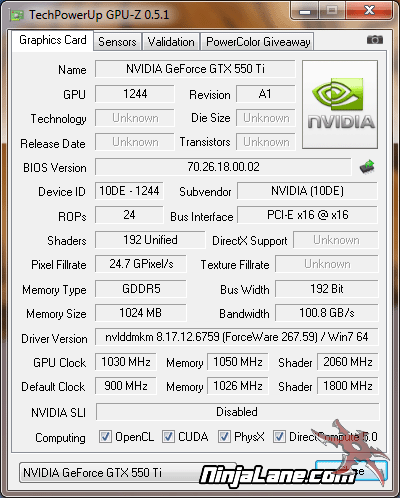 We immediately fired up Afterburner and doing nothing more than pushing the sliders over we were able to find an extra 130MHz left in the GTX550Ti GPU. Memory was pushed softly up another 25MHz to get a grand total of 1030MHz GPU and 1050MHz on the memory. Jumps like this should equate to real world performance jumps.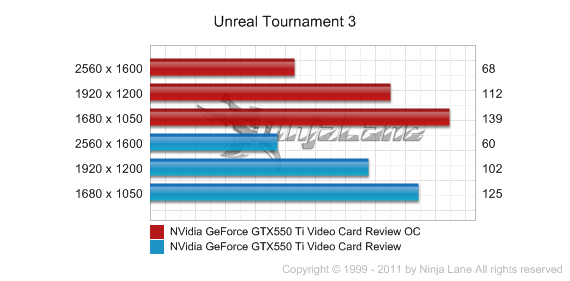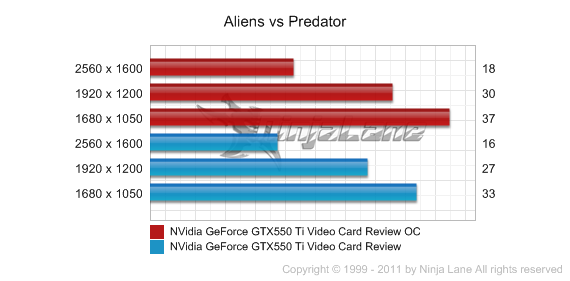 The GTX550Ti clearly has some overclocking headroom left and posted solid numbers across all of the resolutions in UT3 and in AVP. Given how demanding AVP can be on DirectX11 hardware we see this as being a solid win.