reviews
Palit GeForce GTS 250 Video Card Review
Author: William West

Published: Tuesday, March 03, 2009

Discuss in the Forums
3DMark Vantage
3DMark Vantage is a full DirectX 10 compliant synthetic benchmark. It tests out all of the DirectX 10 abilities of each card to give the user an idea of where they rank with their graphic card in a collective pool of many users all over the internet.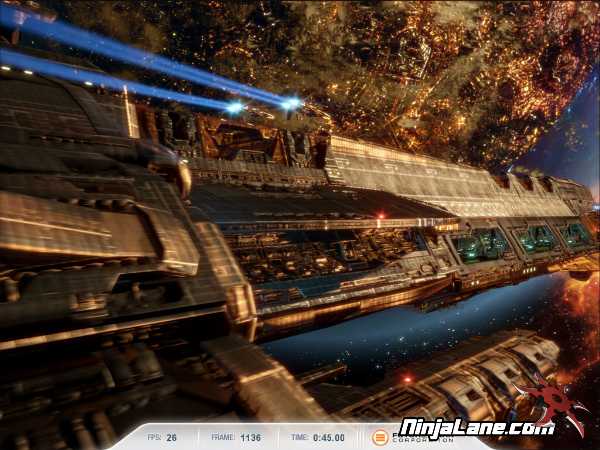 The testing was done with the default performance setting for all of the cards to give an idea where each ones stands in the GPU line up.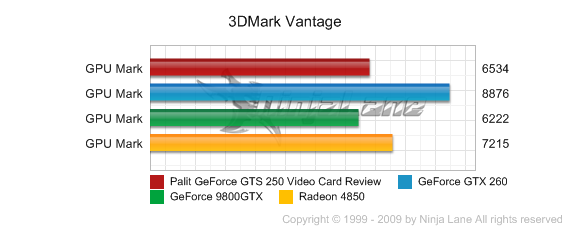 The Radeon 4850 just comes out with some awesome numbers that just stomps the Palit GTS 250. Still the GeForce GTX 260 holds its right place on top.

Keep in mind the numbers here are not a real world gaming experience, and should just be used to get a feel for the cards abilities. The Palit GTS 250 will show that 3DMark Vantage maybe is slightly off from the real world gaming climate.

Let's move onto the real world games to see if Vantage has put the writing on the wall for the Palit GTS 250.