Published: Wednesday, May 29, 2013 - By: Dennis
News Source: Email
Rumor has it I have one of these cards on its way and until it shows up you'll have to check out what others have to say about the new cooler.
What EVGA Says:
The new double ball bearing ACX cooler from EVGA redefines traditional enthusiast coolers. Starting with a 40% increase in heatsink volume, the EVGA ACX is more efficient at dissipating heat, allowing for 15% lower GPU temperatures. A reinforcement baseplate maintains a straight PCB, and helps lower mosfet temperatures by 7% and memory temperatures by 15%.

EVGA also spent time to ensure that even the fan blades were of the highest quality; with a 700% increase in strength, and 25% lower weight when compared to competitors dual fan designs. This makes the fans 20% more efficient by requiring lower power levels. Of course, EVGA is also using double ball bearing fans which offer a 12 year lifespan, this is 4X longer when compared to competitors!

Do not settle for the low quality materials found in competitors cooling solutions on your high end product, EVGA offers the best!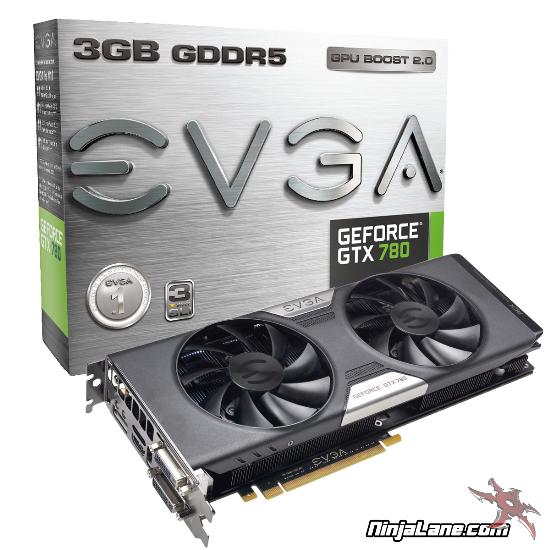 Web Reviews
- Jacked-Up: EVGA GeForce GTX 780 SC with ACX Cooling
- EVGA GeForce GTX 780 SC ACX review
- EVGA GTX 780 Superclocked w/ ACX Cooler 3 GB @ techPowerUp
Sounds like a good thing, and it has two fans to boot!

Full Article

Visit Website