Published: Tuesday, May 14, 2013 - By: Dennis
News Source: Email
In the world of computer hardware testing the unsung hero of those pretty comparison numbers is the "test bench" Sadly, many of us incorrectly call the entire system a "bench" while the reality is, the hardware holding the motherboard and video card is the bench and without it there would be nothing except sparks and depression.
In the Ninjalane Labs we use broken down computer cases to hold our computer hardware and while this may change in the near future there are some reviewers who are using off the shelf test benches including the super cool Microcool Banchetto.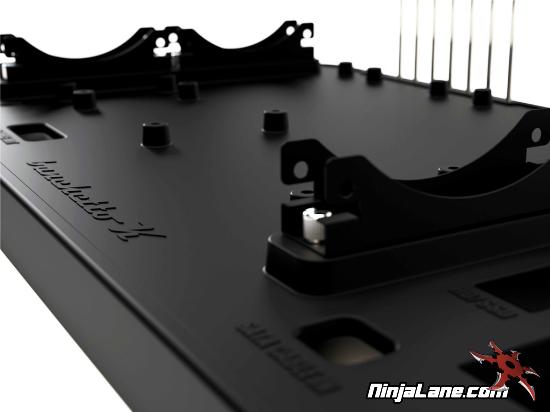 The new K edition bench is a radical change from the elegant clear designs of the orginial but I like the update. Everything has its place and the new design makes it easy to swap parts without having to tear everything down. There are even fan brackets to ensure there is proper airflow over the open air testing platform.
Be sure to check out the Microcool Youtube video and drop by their site for complete bench details.