Published: Monday, May 20, 2013 - By: Dennis
News Source: Web
With Computex quickly approaching I have started seeing more and more "leaks" regarding some of the new features found on new 8-Series motherboards. Many of you have already seen the new Gigabyte heatsink design along with the new color scheme from Asus but maybe one of the most drastic updates comes on the new Gigabyte G1 gamer line.
Removable OP Amp chips to change sound profiles.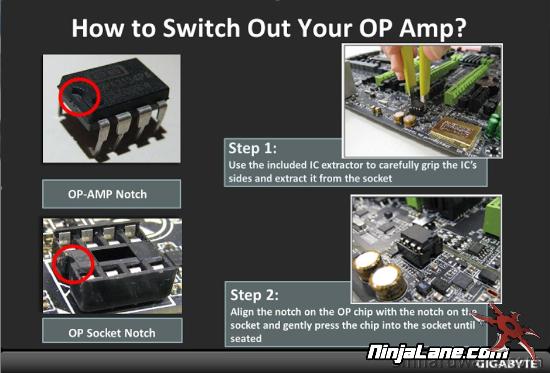 This feature has been common on Auzentech sound cards for years and the question remains on if this was ever something anyone would take advantage of. Well, it would seem GBT has bought into the marketing and is now offering that feature.
Or so indicated by "Picture Rumors" posted on XS.