After careful consideration I have decided to transfer all hardware review activities to a new domain. I purchased Hardwareasylum.com in 2012 and have been working hard to build a new and improved Ninjalane on that domain. If you are reading this you have reached one of the archived articles, news, projects and/or reviews that were left behind during the site migration.
Please update your bookmarks and be sure to visit the new and improved Ninjalane at Hardwareasylum.com
Building a HTPC
Author:

Dennis Garcia
Published:
Monday, December 27, 2010
Introduction
Building a HTPC is not unlike building any other computer system, the only real difference is your choice in components. Against popular belief you don't always have to go with the smallest components you can find. In fact any old PC will work.

There are basically 2 schools of thought when it comes to HTPC components. One group (the vocal ones) typically push the ultra low voltage concept suggesting that you need Mini ITX systems coupled with expensive decoding chips and Atom processors to get the best experience. While this approach will render your system extremely compact it does limit what you can do with the system beyond basic video playback. Another option is to use regular PC components and mod them into a case of your choice. The advantage here is easier access to hardware and generally more power. In fact if you select your components correctly you'll have a powerful and quiet system for decoding Blu-ray movies and still have power to play a mean game of Crysis with graphics that will put any console to shame.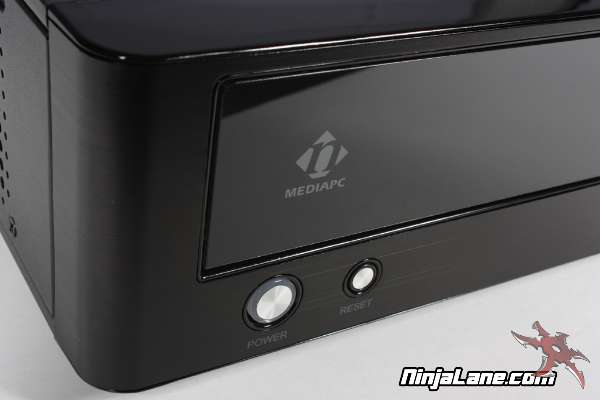 Using PC components is the approach I have chosen for this project.

The build premise is simple. I want a fully functional computer attached to my 65" DLP television. The computer needs to be able to play Blu-ray disks, have internet access (for YouTube, Hulu, Netflix etc..) and be powerful enough to play the latest FPS and RTS game titles on the market. The form factor will be half height so to blend into the entertainment center and be no bigger than a standard home theater receiver.