reviews
EVGA P55 FTW Motherboard Review
Author: Will West

Published: Monday, November 23, 2009

Discuss in the Forums
Introduction
EVGA is a rather unique company in that they thrive on building some of the best enthusiast motherboards to date and happen to be one of the few pro NVidia companies left that build products exclusively for NVidia technologies.

In this review we will be looking at the EVGA P55 FTW motherboard that is positioned in the middle of the EVGA P55 motherboard lineup and designed for budget minded enthusiasts looking to get the most from their hardware.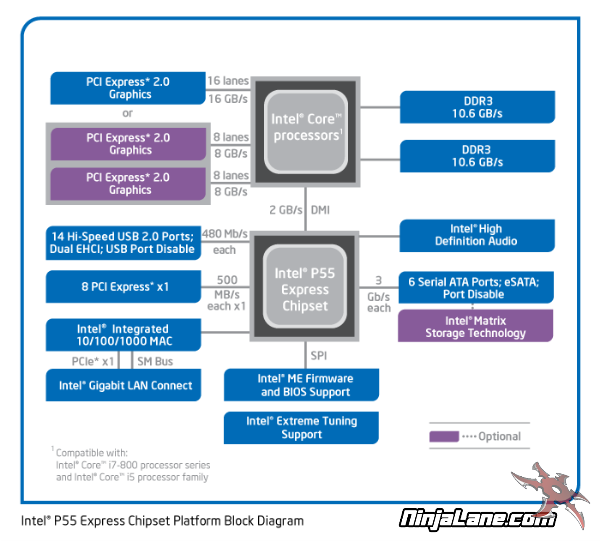 The Intel P55 is a desktop level chipset designed for mainstream systems. In some ways the P55 is very similar to the X58 but takes things one step further by completely eliminating the Northbridge chip and moving all of it's functionally to the processor.

The EVGA P55 FTW features a badass black color scheme that is only broken to highlight some of the primary features such as the primary memory bank and 8x PCIe video card slots. In times where more flash and bright colors have been added to motherboard designs it is nice to see that one company is embracing clean design ideas.
The back of the motherboard is pretty typical and free from excess components. The only component you will find is the CPU backplate that is designed to reinforce the PCB against bending to so ensure a solid connection between the CPU and the LGA socket pins.