After careful consideration I have decided to transfer all hardware review activities to a new domain. I purchased Hardwareasylum.com in 2012 and have been working hard to build a new and improved Ninjalane on that domain. If you are reading this you have reached one of the archived articles, news, projects and/or reviews that were left behind during the site migration.
Please update your bookmarks and be sure to visit the new and improved Ninjalane at Hardwareasylum.com
Choiix Power Fort Backup Battery Review
Choiix Power Fort Backup Battery Review
Author:

Dennis Garcia
Published:
Wednesday, September 01, 2010

Introduction
Power is a fundamental problem when using our portable devices and often dictates how often that device is used. Talk time on your cell phone, or play time on a portable gaming console limit their effectiveness. While the battery life is designed to accommodate the majority of scenarios between charging you always find yourself holding back to conserve the battery life or running out of power when you might need it most.

Choiix has created a unique product to battle this situation called the Power Fort. In simplest terms the Power Fort is a USB battery with 10 watt hours of power available over normal USB voltage. In this review we will be looking at the Choiix Power Fort with optional Travel Accessory Pack and outline some of its features.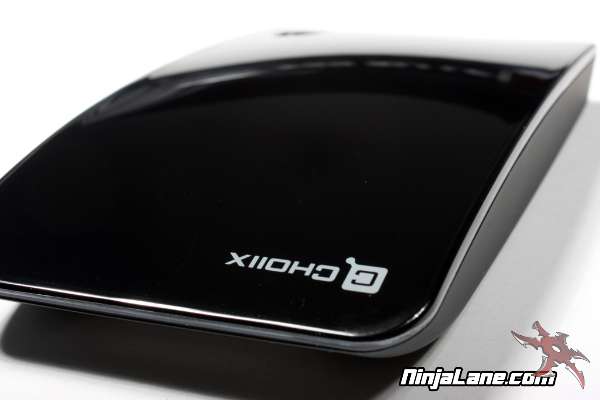 We have been using the Power Fort for a couple months now and instead of following the normal review process of unboxing, photo session, testing, and write up we decided to subject the Power Fort to an extended test in the real world.

Before we get to that, let's take a look at Power Fort.

Features
Slim curve design and light weight.
Special bypass circuit design prevents the battery from the damage.
Powerful 1A charges 30% faster than normal USB power.
Built-in LED flashlight for emergency.
Battery life LED indicators.
Up to 500 recharge times with 85% capacity remaining.
Quick recharge less than 3.5 hours.
Full protections built-in to avoid battery damage.
Ultra low self-discharge battery cell function.

Specifications
Power Capacity 2700 mAh / 10Whrs
Input Voltage 5V / 1A
Output Voltage 5V / 1A
Battery Type Lithium-polymer
Recharging Time 3~4 hours
Dimension 110 X 64 X 12 mm - 4.3 x 2.5 x 0.5 inch
Weight 102 g (3.6 oz)
Protection
Over Charging Protection
Over Discharging Protection
Over Current Protection
Over Temperature Protection
Short Circuit Protection