reviews
NVIDIA GeForce GTX 480 Video Card Review
Author: Will West

Published: Friday, March 26, 2010

Discuss in the Forums
3DMark Vantage
3DMark Vantage is a full DirectX 10 compliant synthetic benchmark. It tests out all of the DirectX 10 abilities of each card to give the user an idea of where they rank with their graphic card in a collective pool of many users all over the internet.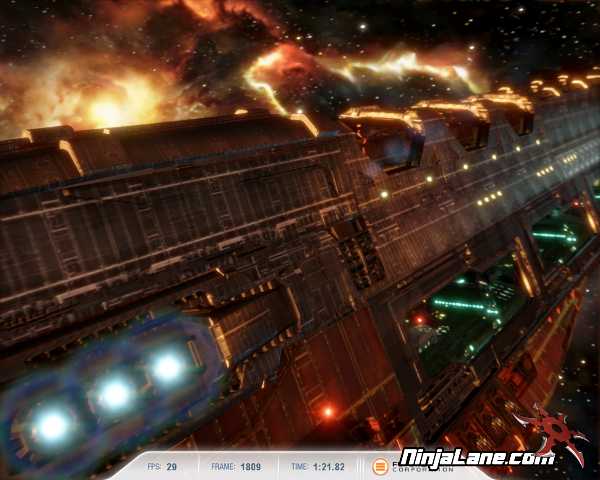 The testing was done with the default performance setting for all of the cards to give an idea where each ones stands in the GPU line up.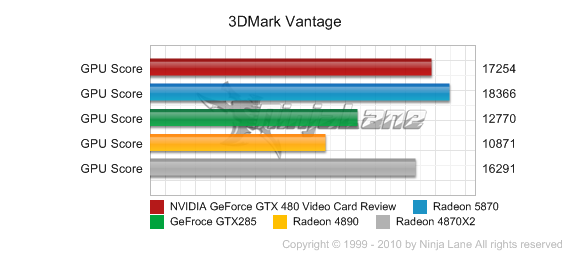 Synthetic benchmarks are written to test specific features of computer hardware and don't always work well with radical architecture changes. For instance 3DMark Vantage is designed to test DirectX 10 performance and does show that the GTX 480 can out perform all of the previous generation hardware. It does fall behind the Radeon 5870 which is likely due to how data is being processed on the new Fermi architecture.
Keep in mind that this is a synthetic benchmark so hold all judgment until the end of the show.