After careful consideration I have decided to transfer all hardware review activities to a new domain. I purchased Hardwareasylum.com in 2012 and have been working hard to build a new and improved Ninjalane on that domain. If you are reading this you have reached one of the archived articles, news, projects and/or reviews that were left behind during the site migration.
Please update your bookmarks and be sure to visit the new and improved Ninjalane at Hardwareasylum.com
NVidia GeForce GTX560 Ti Video Card Review
Author:

Will West
Published:
Tuesday, January 25, 2011

Introduction
When NVidia releases a new GPU they like starting at the top and slowly work their way down to fill out the product line. The GPU release started with the GTX 580 and 570 GPUs which successfully reclaimed the performance crown and left people wondering how the rest of the 500 series would turn out.

In this review we will be looking at the latest card from NVidia called the GeForce GTX560 Titanium graphics card, or Ti for short. These new cards are the next step up from the very successful GTX460 1GB cards that came out last year. The new GTX560Ti is targeted at replacing the older GTX470 by matching the performance, and in some cases even beating it. This is a large statement for a card designed for the midrange market so you will have to read on to find out if it is true.

Now for those of you who were gaming in 2002, you may recall the beloved Geforce Ti series or even owned one. These cards were hugely popular with the community and turned out to be a goldmine for NVidia. As you can see the naming scheme has returned to play upon the reputation those cards attained.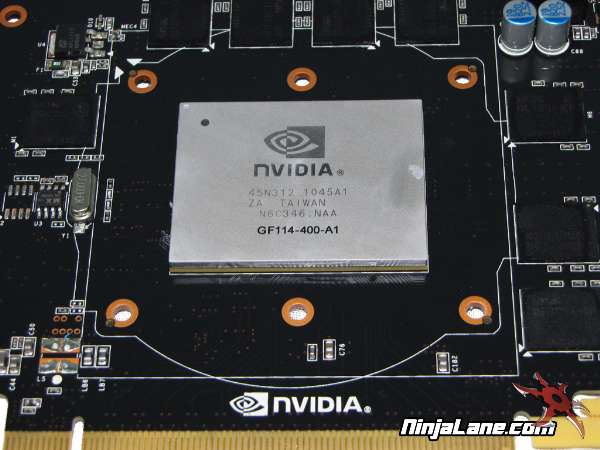 Specifications
Fabrication Process: 40nm
Core Clock: 822MHz
Shader Clock: 1645MHz
Stream Processors: 384 units
ROP Units: 32
Texture Filtering Units: 64
Memory Interface: 256-bit
Memory Amount/Type: 1GB/GDDR5 Memory
Memory Clock: 1000MHz (4000MHz effective)
Memory Bandwidth: 128.3 GB/s
DirectX Compliance: 11
Connection: 16x PCI Express 2.0
Form Factor: Dual Slot
Multi-GPU Support: SLI