articles
Installing a Motherboard - First Time or Upgrade
Author: Dennis Garcia

Published: Monday, November 15, 2010

Discuss in the Forums
Introduction - Setting Up
One of the most common questions associated with building a computer is "How do I get started?" Chances are you will get plenty of advice when it comes to choosing the best parts for your budget, but what do you do after the parts have arrived? In this article we're going to explore one of the most confusing aspects of system assembly, installing the motherboard.
As some of you may already know the motherboard is the basis of any computer system, it connects the processor to the memory and expansion cards to the subsystem and without it you'll have nothing but a pile of parts.
For this guide we will be using the following components:
Chenbro SR105 Workstation Chassis
Gigabyte GA-890FXA-UD5
AMD Phenom II X6 1090T Black Edition (3.2Ghz) 6 x 512KB L2 Cache 6MB L3 Cache
2x G.Skill F3-12800CL7D-4GBHZ DDR3 (7-7-7-18) 2gig
OEM Heatsink (From AMD)
We are using these components as an example of the installation process. Your components will likely be different however process you follow will not.
The first step before you begin anything is to make sure your workspace is clear of any obstructions. While you can assemble a PC on your bedroom floor it is suggested that you use a table or something to raise the system up off the floor. This will not only reduce the chance of nasty static shocks but also make it easier on you when installing the various components.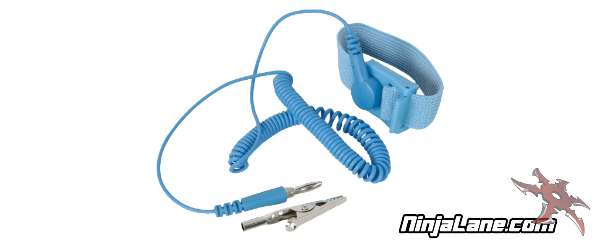 Some will say that having a static wrist strap is a must when working on your computer that is not always the case. if you follow a safe static process you should be ok. For instance I always ground myself to my computer chassis before installing any components, likewise If I'm assembling in a room with carpet I remove my shoes before I start. This is not a foolproof solution so please use your own judgment and whenever possible handle your components from the edges and never touch the chips directly.

(A word of caution: if you do happen to zap, fry, toast, break, or otherwise mess up your components, remember, you are the one handling the goods. Please do not blame us for something you did wrong or didn't understand in this guide. Remember: Unnecessary RMA is often a result of poor component handling, please don't become a statistic.)