articles
Introducing the Multi-GPU Index
Author: Dennis Garcia

Published: Thursday, December 02, 2010
3DMark Vantage Tests
3DMark Vantage is a full DirectX 10 compliant benchmark designed to simulate in-game performance using a wide variety of DirectX 10 features. This is by far the most accurate of the benchmarks we are running since it is less influenced by raw CPU power.

The testing was done with the default performance settings just like if you were to run the benchmark for an HWBot submission.
Single GPU Installed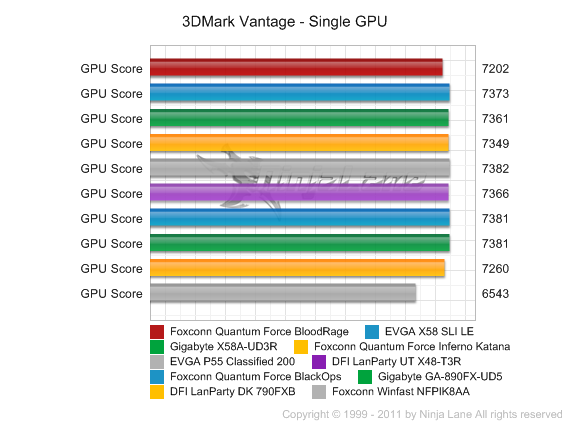 Dual GPU Installed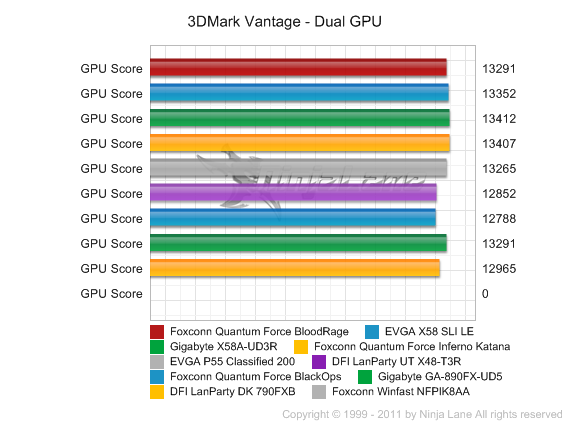 Triple GPU Installed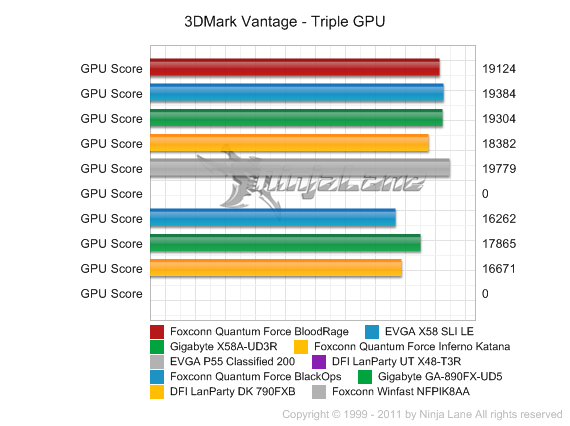 Quad GPU Installed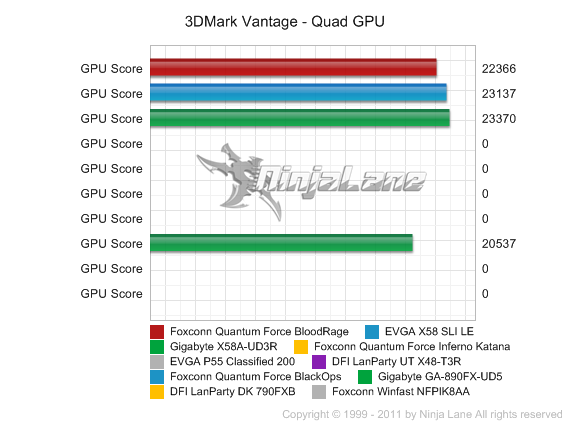 As the charts indicate single and dual card scores are actually quite similar across the board and it isn't until you get into 3 or more cards to where bandwidth begins to play a pivotal role in overall performance.