After careful consideration I have decided to transfer all hardware review activities to a new domain. I purchased Hardwareasylum.com in 2012 and have been working hard to build a new and improved Ninjalane on that domain. If you are reading this you have reached one of the archived articles, news, projects and/or reviews that were left behind during the site migration.
Please update your bookmarks and be sure to visit the new and improved Ninjalane at Hardwareasylum.com
The playtime case mod
Author:

Dennis Garcia
Published:
Sunday, June 10, 2001

Paint Fan Grills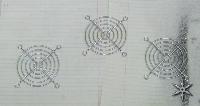 Besides painting the panel white there is one other thing I wanted to do and that was to paint the chrome fan grills to match the theme.
Here they are chrome.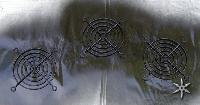 And here they are not. The trick is to apply several "dust" coats since the over spray will stick better than one quick heavy coat. For these I applied 3 "dust" coats and one final "gloss" coat.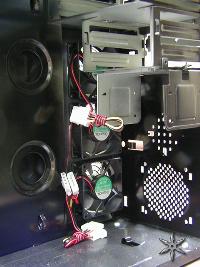 After the paint has dried we can assemble. Here you can see where most of the air movement will be targeted. No need for HDD coolers in this case.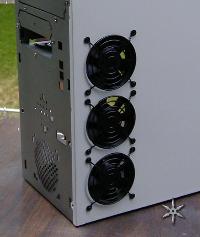 An assembled shot of the outside. I'm liking the contrast.