reviews
CoolerMaster 690 II Advanced vs. CoolerMaster 690
Author: Jim Manis

Published: Thursday, March 11, 2010

Discuss in the Forums
Case Layout and Features - Interior
Moving inside the case we can see that everything has been covered in a black matte finish similar to the exterior of the case.

The interior of the case shows that CoolerMaster has obviously redesigned virtually every part of the previous model. In fact aside from the placement of the major case components there is nothing original about the 690II advanced.
CoolerMaster has massively improved the cable hiding abilities in the 690II. There are ample ports available and they are positioned in very good locations to keep wire clutter to a minimum.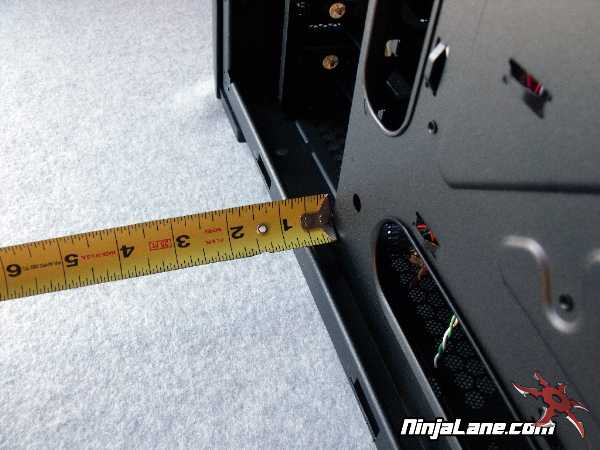 Along with reducing the eyesore of loose cabling having neatly stashed wiring can also improve airflow and ensure that the components are properly ventilated. There is a little over 1/2 inch of space behind the motherboard tray which should be sufficient to store extra power and data cables.