After careful consideration I have decided to transfer all hardware review activities to a new domain. I purchased Hardwareasylum.com in 2012 and have been working hard to build a new and improved Ninjalane on that domain. If you are reading this you have reached one of the archived articles, news, projects and/or reviews that were left behind during the site migration.
Please update your bookmarks and be sure to visit the new and improved Ninjalane at Hardwareasylum.com
DFI LanPartyUT 915P-T12 Review
DFI LanPartyUT 915P-T12 Review
Author:

Dennis Garcia
Published:
Tuesday, October 05, 2004

Benchmarks - Synthetic
The system as it was tested
DFI LanParty UT 915P
Pentium 4 530 (3.0Ghz) 1MB L2 cache 800MHz FSB
OEM Heatsink
2x Corsair TwinX 3200XL ProSeries DDR400 (2-2-2-5) 512megs
2x Corsair Twin2X 5400C4PRO DDR675 (4-4-4-12) 512megs
Chaintech PCX5900
IBM Hitachi Deskstar 80gig SerialATA 7200RPM
Antec NeoPower 480 power supply
12x/40x DVD/CDRom
Windows XP Professional Service Pack 1
Reference System
CPU-Z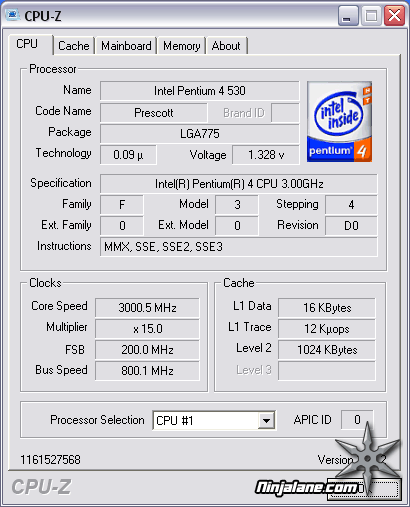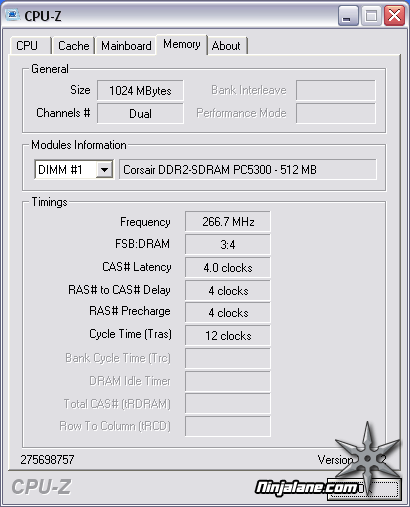 SiSoft Sandra
Sandra is a software collection of synthetic benchmarks that will give us a basic idea as to what a system is capable of. It should be noted that SiSoft numbers change depending on what version you have installed, these were recorded using Sandra Professional Version 2004.8.9.131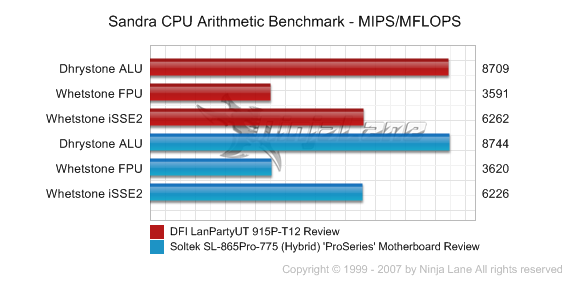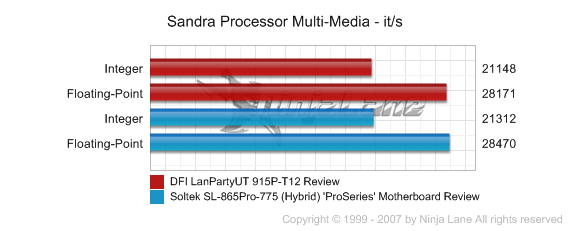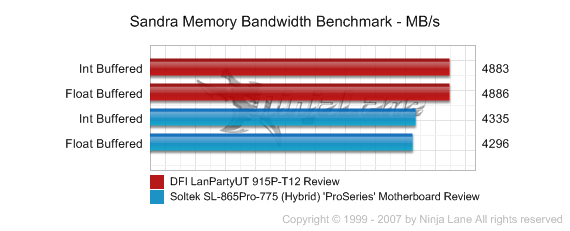 Cachemem
Cachemem is a synthetic benchmark used to test bandwidth and latency.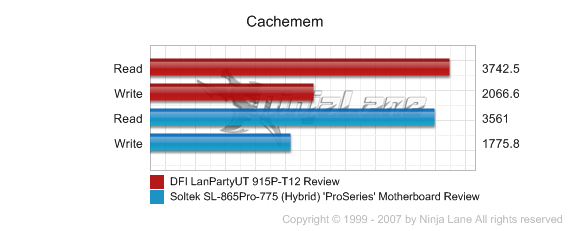 Synthetic Conclusion
Not much to say here except that higher memory bandwidth isn't always a bad thing provided you don't need new memory to make it happen. At default speeds it would seem that DDR1 and DDR2 are not that different.