projects
Shuriken - SX635 AntecMod - Total Conversion
Author: Dennis Garcia

Published: Tuesday, April 16, 2002

Discuss in the Forums
Side Fan Layout
Side Fan Layout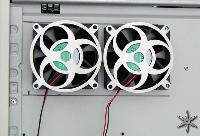 Here we have the 2x 80mm fans and grills placed in their future location. You may notice that I allowed a little more space on the lower section around the fans, this is to allow the door swing out while the fans are still attached.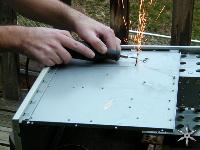 The motherboard side of the case is often neglected when it comes to case mods partially because the motherboard tray covers the area, some quick Dremel cuts can fix that.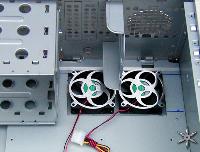 Here we have a trial fit of the fans to ensure there will be no clearance problems.