reviews
Gigabyte Radeon HD5670 Video Card Review
Author: Will West

Published: Tuesday, February 09, 2010

Discuss in the Forums
3DMark Vantage
3DMark Vantage is a full DirectX 10 compliant synthetic benchmark. It tests out all of the DirectX 10 abilities of each card to give the user an idea of where they rank with their graphic card in a collective pool of many users all over the internet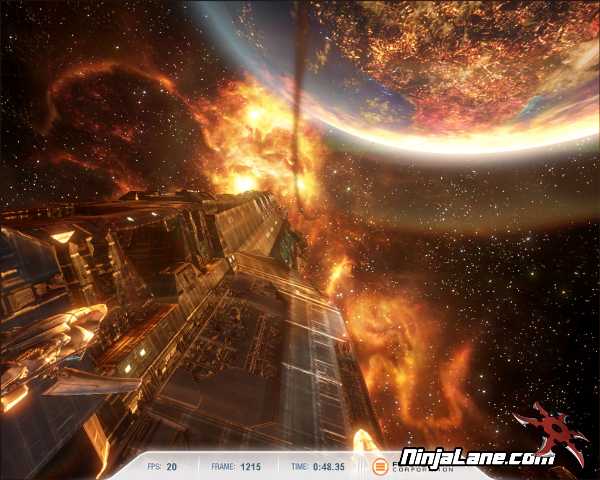 The testing was done with the default performance setting for all of the cards to give an idea where each ones stands in the GPU line up.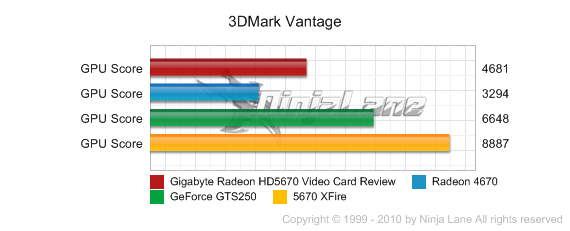 The 3DMark Vantage synthetic benchmark designed to illustrate how your particular hardware combination fits in the grand scheme of things. The Gigabyte Radeon HD5670 is placed exactly where you would think it would be, and the Crossfire setup yields almost double the score.

Just remember that synthetic tests serve a purpose and don't always reflect what happens in the real world.