reviews
NVidia GeForce GTS 450 SLI Performance Review
Author: Will West

Published: Wednesday, October 27, 2010

Discuss in the Forums
Crysis Warhead
Crysis Warhead is the same game as the first Crysis. The only real difference is that it's being told from the point of view of another soldier named Psycho. The character Psycho is on an island just off the coast of China fighting against North Koreans and some rather cold hearted aliens. Crysis Warhead is a DirectX 10 game that has no mercy on any graphics card to-date.
All of the settings per resolution are below, and Anti-Aliasing is turned off during testing.

2560x1600: Mainstream
1920x1200: Gamer
1680x1050: Gamer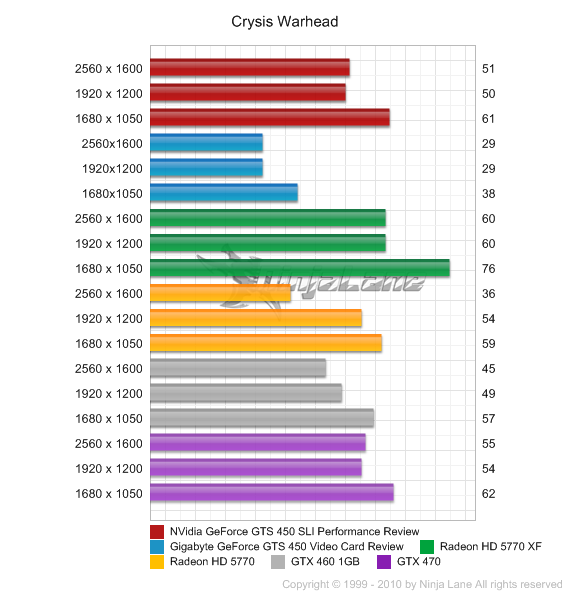 Crysis Warhead is a very demanding game and is virtually unplayable at anything but the lowest of resolutions. SLI helps to elevate that by giving us a much added boost in overall framerate. The interesting thing to note here is how much faster a GTS 450 can be when you have two of them working together.