reviews
Sapphire Radeon HD 6950 Video Card Review
Author: Dennis Garcia

Published: Wednesday, December 15, 2010
Power Tune Slider
AMD PowerTune Technology
- Clamps GPU TDP to a pre-determined level
- Integrated power control processor monitors power draw every clock cycle
- Dynamically adjusts clocks for various blocks to enforce TDP
- Provides direct control over GPU power draw (as opposed to indirect via clock/voltage tweaks)
- No longer need to constrain clocks speeds to allow for outlier applications
- User controllable via AMD OverDrive Utility.

A new feature found in the Radeon drivers is for Power Control Settings and can be set between -20% and +20%. According to AMD documentation this slider enables you to control how much power is available to the GPU, at lower power settings the GPU will micro adjust the clock speeds to maintain below a pre-determined TDP (Thermal Design Power). To see exactly what this would do we did some tests using 3DMark 11 configured for Extreme.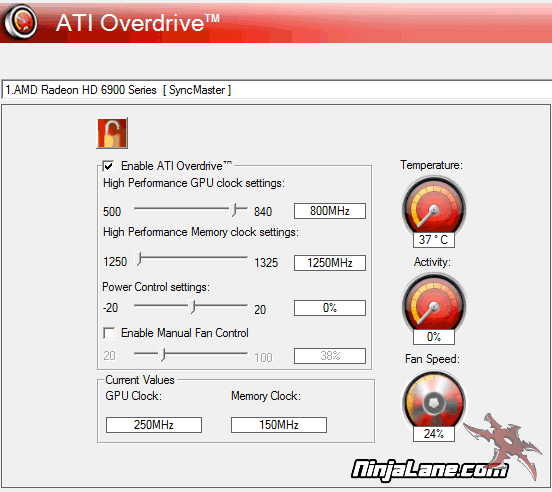 3DMark 11 Extreme - Power Slider Test

It would seem the power slider works and is best configured at 0. Considering that we didn't see any gain at +20% we can only assume that we either didn't have enough CPU power going to the GPU or 3DMark 11 is rather efficient in how it uses GPU cycles. Had we seen a jump in performance tihs might be an exciting feature for the enthusiast, yet it seems destined for people on power budgets.