reviews
MSI GTX550 Ti Cyclone OC Video Card Review
Author: Will West

Published: Monday, April 11, 2011
MSI Afterburner Software
Afterburner Software
Afterburner is one of the top used and beloved software among overclockers and enthusiasts. While MSI does maintain this great piece of software they didn't exclude other manufactures cards from being used with it. As you can imagine MSI does include some special tuned for MSI cards. Of course the best part of Afterburner is the ability to adjust clock speeds and GPU voltage without needing to make any kind of physical change to the card.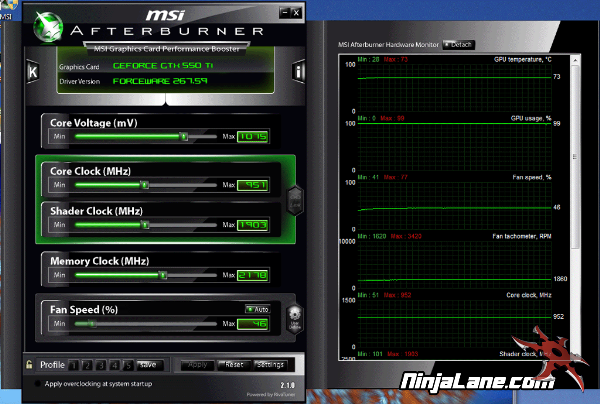 Kombuster Software
After having adjusted your clockspeeds you need a way to test the stability of your settings. Kombuster allows you to do that. Kombuster is based on Furmark and allows you to test the GPU in a variety of ways including overclocking, cooling, and stability.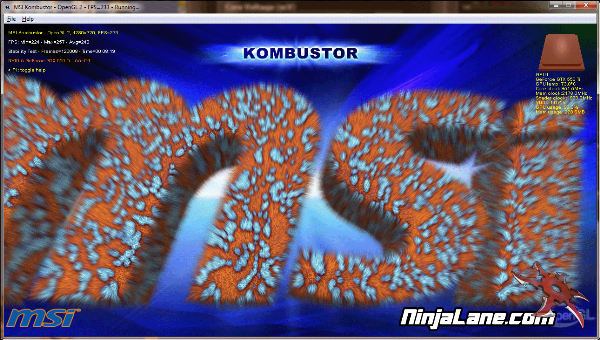 In this review we have decided to make the MSI GTX550-Ti Cyclone prove its overclocking and cooling system right off the bat. So let's move on into the overclocking area of the review.