reviews
MSI GTX550 Ti Cyclone OC Video Card Review
Author: Will West

Published: Monday, April 11, 2011
3DMark 11
There are six tests in 3DMark 11. The four graphics tests use advanced rendering techniques making use of tessellation, volumetric lighting, depth of field and post processing effects enabled by DirectX 11 graphics hardware. The physics test uses rigid body simulation of a large number of objects on the CPU. The combined test features CPU and GPU workloads. The CPU handles rigid-body physics while the GPU is tasked with volumetric lighting, tessellation, post processing as well as simulating soft-body physics using DirectCompute.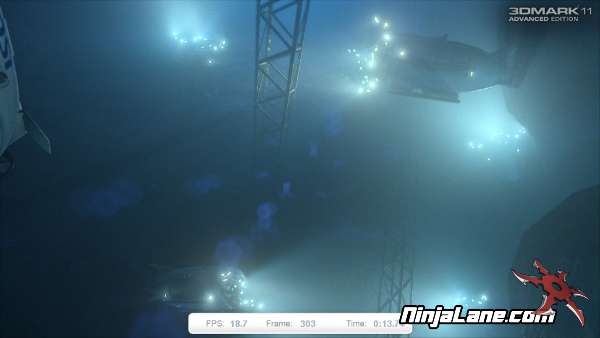 The testing was done with the default performance setting for all of the cards to give an idea where each ones stands in the GPU line up.

A very similar story here to what we saw with 3DMark Vantage, as expected factory and extreme overclocks are higher than stock by almost 400 points. The important thing to keep in mind is that these performance gains should translate to game performance.